Welcoming Wholesale Inquiries
The Popsie Fish Company has been proudly selling sockeye salmon wholesale to seafood distributors and commercial retailers across the United States and exporting abroad since 2012.  
We love working with CSA's, specialty grocers, and local meat markets to bring our sockeye salmon to customers. We offer competitive wholesale pricing for our partners. If you would like to sell Popsie's salmon in your local area, start by filling out our wholesale application.
Or contact: wholesale@popsiefishco.com
WHOLESALE APPLICATION
Proudly Serving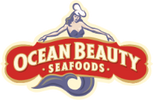 Our wild sockeye salmon are harvested by hand in Bristol Bay, Alaska by our three-generation family at our setnet site.